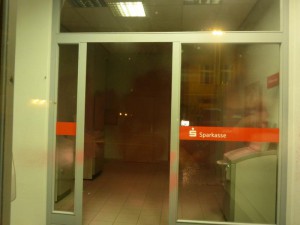 Magdeburg, 24. november 2016
In the night from the 23rd to the 24th of November the self-service shop of the Sparkasse bank in Magdeburg Buckau had its whole interior repainted in order to express our solidarity with the accused comrades and our rage against this repressive system.

For more info and inspiration for your own action check www.solidariteit.noblogs.org

No Prisons! No states! Freedom for all!
Source: Linksunten